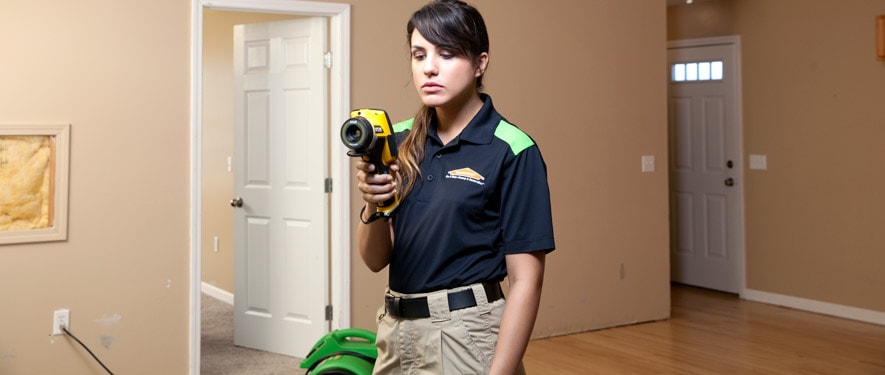 Step 2: Inspection and Water Damage Assessment
Our Water Damage Restoration Process
No two homes are alike, so we prepare a custom water damage remediation plan for each of our clients. Each plan is tailored to meet the property's exact drying needs, and it also takes into account each homeowner and what they need to feel comfortable and safe.
Once we receive a call from either yourself or your insurance company with a water damage emergency, SERVPRO of Spring/Tomball set a plan of action and get a highly trained crew sent to your home as soon as possible, at your convenience to begin a detailed inspection, including a damage assessment.
At this stage, our professionals are trying to determine the scope of the damage so that we can develop an appropriate plan of action. We want to ensure that this process goes as smoothly as possible for you and your family, so leave the hard part for us! Call us day or night, we are open 24/7/365! Yes, even on the holidays! We are ready for all emergencies, big or small!
Every restoration project is different, but these general guidelines apply to most situations.
Identify and Stop the Water Source
We will check for the source of moisture in your home or business. The source must be stopped before any restoration or drying of the building can be successful.
Stop the Source
Check for Contaminated Water
Identify the Type of Water
We will identify the category and classification of water damage to ensure our professionals restore your property based on industry guidelines. The level of contamination of the water will affect the specific restoration processes we use.
Category 1: "Clean Water"
Category 2: "Gray Water"
Category 3: "Black Water"
Survey the Extent of the Water Damage and Inspect the Premises
We inspect and test to determine the extent of damage and how far the moisture has traveled to ensure proper and complete restoration. In addition, we will inspect for safety concerns that may be evident. If there are any safety issues like lead or asbestos, please bring them to our attention.
Survey Damage
Complete Safety Inspection
Move or Block Furniture
We move furniture and property contents and block items to help prevent rust or furniture stains on wet carpet.